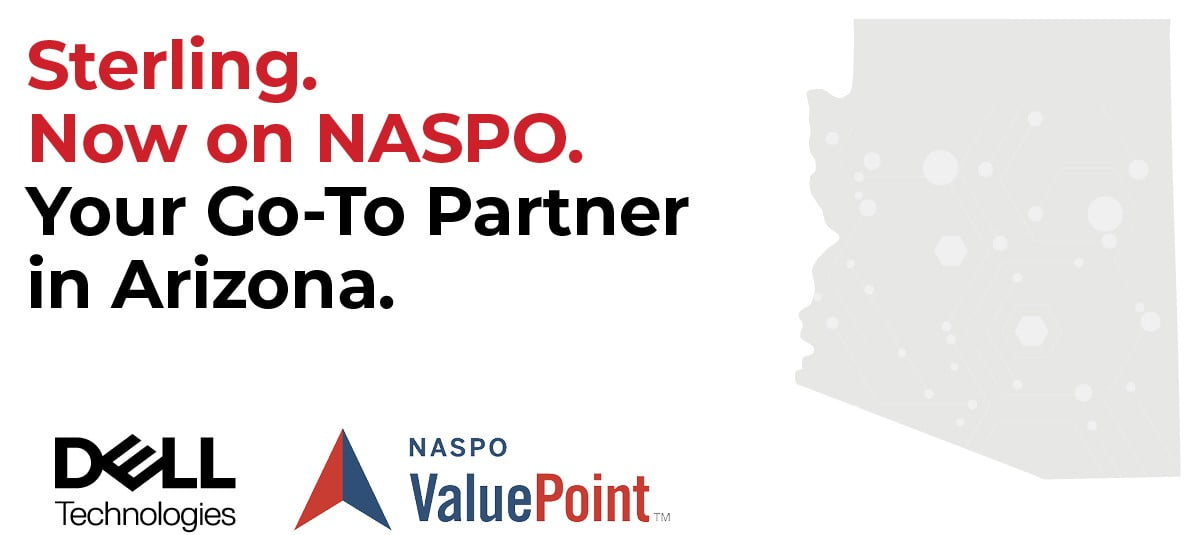 Sterling is a full-service Dell Technologies Titanium Partner, available to source and support all of your IT needs.
We have over 21 years of experince supporting customers' Dell Technologies needs. Our high- level partnership, technical competencies, services offerings, and contracting vehicles enable us to provide unmatched customer service and support.
Dell Technologies
NASPO AZ MNWNC-108
PA: ADSPO16-098163
Contract Code:
C000001041647
EMC
NVP AZ EMC MNWNC-109
PA: ADSPO16-100284
Contract Code:
C000001041649
• Sterling has an on-staff pre-sales engineering team that can design custom solutions. 

• Based on our top OEM certifications and partnerships, we can deliver products from over 1,500 OEMs in the industry. 

• We know everyone is busy, let Sterling deploy these solutions so there is no interruption in your day. 
Contact us today, to start developing your custom solution.