The buzz word: business continuity.
The definition... depends.
Every agency and organization are at a different stage in their business continuity journey. It is a journey that never ends. Business continuity is an ongoing process of constant evaluation and execution. One thing is for certain… it's important to look ahead.
Sterling is here to help with an overall business continuity plan that looks at your unique infrastructure and overall agency needs. Utilizing an option that encompasses compute, storage, and networking all in one solution benefits:
• Business productivity
• Risk mitigation
• Reduction in hardware, maintenance, and facilities costs
Learn more about Sterling's business continuity planning process of sustainability, security, and scalability below or talk to a Sterling engineer.
Scalability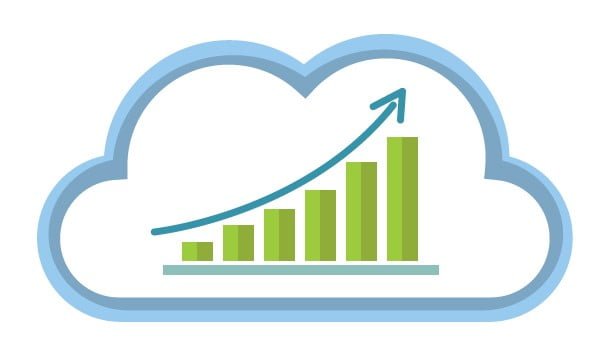 Physical application delivery controller (ADC) appliances were once the logical choice, but they are less accommodating in a cloud environment with changing of application requirements and traffic patterns. To achieve infrastructure agility, flexibility, and elastic scale there is a need for optimal application deployment that also dynamically support the availability performance, and security of applications. As you are building and sustaining business continuity within your agency, it's ideal to have a solution that offers optimal load-balancing capacity and other application services when needed, and then scale back down as application traffic decreases.
• Are you looking to scale capacity faster?
• Are you able to scale applications dynamically?
• Is your current state productive and efficient?
Is scalability your next step toward business continuity? Develop your unique journey with a Sterling engineer.
Do you know the business value scalability could bring to your agency?
• 573% three-year ROI
• Only five months to pay back
• 47% lower operating costs
• 52% lower ADC solution cost
• 43% more efficient ADC management
• 97% faster to scale capacity
• 8% higher application developer productivity
For additional information on Sterling, VMware, and Dell Technologies solutions, click on the product links below.
• VxRail
How are you ensuring 24×7 availability of your applications & systems? Are your systems continuously being monitored? If your IT team is challenged with the bandwidth and required skills to support your technologies, learn more about Sterling's Managed Services.