Sterling and Dell Technologies prioritize the needs of our customers to ensure that your businesses and organizations remain operational for a successful future.  Deferring payments with low to zero percent financing will allow you the opportunity to get the technology you require today that will set you up for a secure tomorrow.  Financing through Dell Financial Services is available now through July 31, 2020 to offer: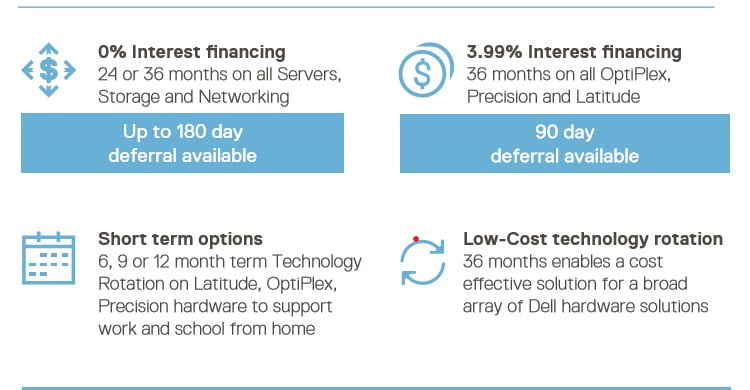 Click here for Dell Financial Services financing overview
Fill out contact form below with the solution or segement of interest.  A Sterling representative will contact you to discuss the best technology solution and will assist with the financing process through Dell Financial Services.