You may be asking yourself, "Why IT? Do I have to be some kind of computer geek to apply?"
The answer is simple: "No!"
There's never been a better time to work in the technology industry. From accounting and marketing, to sales, customer service, and computer engineering, the career opportunities are many. For a driven college graduate like you, the possibilities are truly endless.
The tech industry is bigger than just your school's IT department. It is an industry in motion: an industry of progress, of possibility. Each day, technology companies across the U.S. are pushing the boundary, driving innovation and setting a course that will define the future. Each day brings new advances, new excitements, new chances to redefine what's possible. The tech industry is the industry of tomorrow, and it is ripe with opportunities. Ripe for people like you: the competitors, the trailblazers, those willing to go all in, to chase excellence, to view roadblocks as mere possibilities.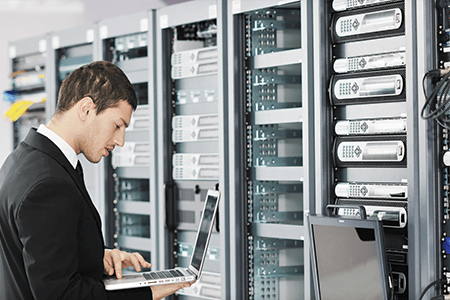 Why IT? Because it matters, because it's fun, and because you're wired for nothing less than tackling life's challenges head-on.
Interested in Career Opportunities at Sterling?
Sign up below to learn more and to discover the impact you can make.