Air Force Procurement Resource Center
Air Force Procurement Resiliency Webinar
Jumpstart your technology procurements by watching our Air Force Procurement Resiliency Webinar 
Sharpen your procurement knowledge by learning "Need to Know" procurement best practices based on facts and years of mission expertise to include:
• Contract vehicle alternatives with speed of execution for Q3 technology buys while awaiting 2GIT
– NASA SEWP, GSA, CIO-CS
• Prevent making poor buying decisions by having accurate knowledge on the "right tools"
• Meet spending timelines to prevent loss of dollars by executing on technology buys within 24 hours
• Ensure you have a secure supply chain on all transactions
• Prevent slow delivery of "must have" technology purchases
• EASY BUTTON for Q3 Air Force technology procurements
Special Topic:  COVID-19 Update

Meet the Industry Expert Panel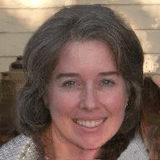 Catherine Frotten
U.S. Air Force
USAF/AFLCMC
Contracting Officer
Ms. Frotten is with the Department of Defense, Air Force Materiel Command, Life Cycle Management Center supporting the program offices acquiring complex and specialized weapon systems for the US Air Force. Experienced with acquisition planning, negotiations with major defense contractors and policy compliance.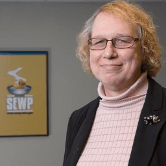 Joanne Woytek
NASA SEWP,
NASA Goddard Space Center
Program Manager
Ms. Joanne Woytek is the Program Director for the NASA SEWP Program. Ms. Woytek manages the strategic direction, planning and day-to-day operations of SEWP – a premier Government-Wide Acquisition Contract (GWAC) providing Federal Agencies access to the latest in Information & Communication Technology solutions. Ms. Woytek is a 40-year veteran to Goddard Space Flight Center (GSFC) in Greenbelt Maryland. From SEWP's inception, twenty-five years ago, through to the present, Ms. Woytek continues to be the key figure in the continuing evolution of the program.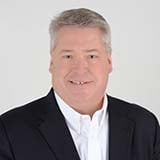 Jeff Moore
Sterling
Senior VP and Technical
Advisor for Military Procurement
Mr. Moore serves as a Technical Advisory role for Military procurements having engaged in 900+ OEM procurements in support of Air Force missions.
Additional Resources
Click the links below for additional information on the topic.
Procurement Resources
Additional Resources