As South Dakota's largest technology company, Sterling has made it our mission to foster the best work environment around. That commitment includes a company culture with the mantra "Work hard/play hard" and a progressive Work-Life Balance program.
We make it our focus to help balance your work and personal lives. To that end, dress code, hours, benefits, and the Work-Life Balance program itself were all decided upon by employees. In addition, we encourage our staff to support local organizations and community outreach programs, and are flexible with their scheduling.
As a Woman-Owned Business, we advocate women for leadership roles and are proud to say that over 50 percent of our management and highly compensated positions are filled by women. Collectively, our team is filled with people who epitomize genuine Midwestern values: hard work, dedication, honesty, passion, and integrity.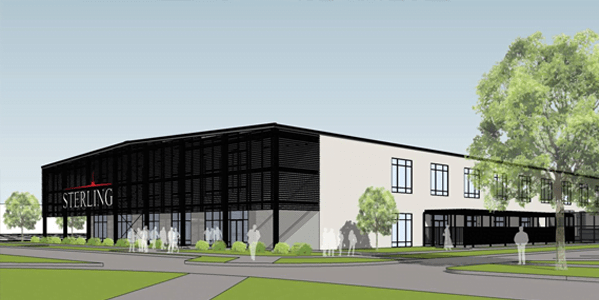 Finally, we're at work on our new home! Located in North Sioux City, SD, our new corporate headquarters will feature modern work spaces, recreation facilities, an expansive green space, two golf simulators, and plenty of space for collaboration. This innovate facility will open summer 2019.
Interested in Career Opportunities at Sterling?
Sign up below to learn more and to discover the impact you can make.