THANK YOU FOR CONTACTING US
Our team will be contacting you shortly.
Please call or email if you have any additional questions.
Sterling has a vast network of locations across the United States, and now we've expanded internationally. Our extensive presence reflects our dedication to serving our client's needs, wherever they may be, offering transformative technology solutions on a global scale.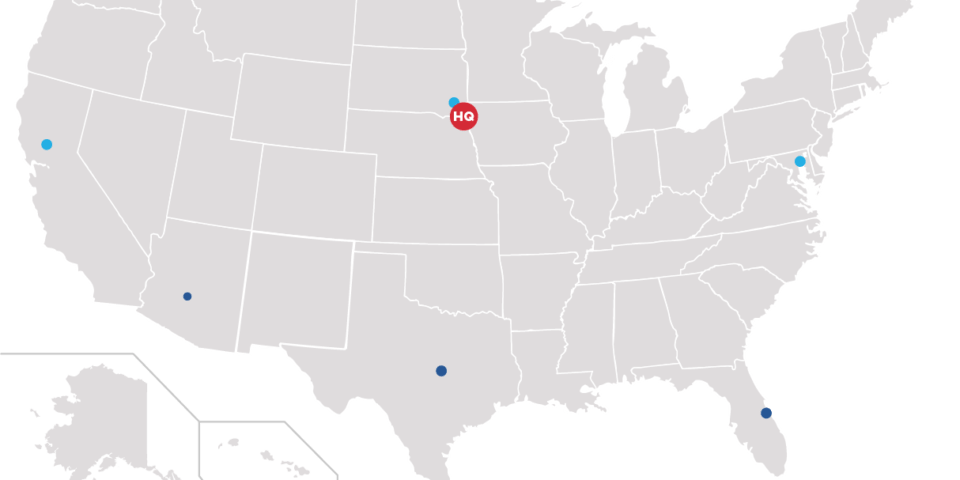 Configuration, Integration, and Distribution (CID) Centers
North Sioux City, South Dakota
PO Box 1995
303 Centennial Drive
North Sioux City, SD 57049
Toll Free: 877.242.4074
Phone: 605.242.4000
Fax: 605.242.4001
Sacramento, California
Phone: 916.373.9954
North Sioux City, South Dakota
Phone: 605.242.4000
Fax: 605.242.4001
Norfolk, Nebraska
Toll Free: 800.916.1030
Phone: 402.379.1030
Fax: 402.379.2855
Austin, Texas
Phone: 512.879.3216
Tempe, Arizona
Phone: 602.247.8600
Cocoa Beach, FL
Sterling Computers Corporation (UK) LTD
A limited liability company registered in England and Wales
London, UK
Phone: (+44) 020 8157 8250