Boosting I.T. Performance with Sterling's C.I.D. Services
Sterling's Configuration, Integration, and Distribution (CID) Centers provide a wide range of services designed to help your organization manage costs, maintain technical currency, and improve end-user productivity. By partnering with Sterling, you can focus on core business initiatives while we take care of your IT needs
Streamlined Device Setup & Delivery
At Sterling, we understand the importance of a hassle-free device deployment process. Our comprehensive range of services ensures that your devices are expertly configured, promptly shipped, and seamlessly installed, allowing you and your team to concentrate on the tasks that truly matter in your organization.
Customization & Security for Your Assets
Enhance your organization's image and protect your valuable assets with our branding and asset protection services. From bag embroidery to laser engraving, our offerings ensure that your devices stand out and remain secure.
Expert Solutions for Your IT Needs
Keep your devices running smoothly with our repair and maintenance services. Our certified technicians are here to support your organization, offering solutions that reduce stress and ensure optimal performance.
Get your laptops and desktops back in action with our Break/Fix services. Our certified technicians are equipped to service devices from Dell, HP, Lenovo, Fujitsu, and more, alleviating the strain of hardware repair.
Let our skilled technicians inspect and run diagnostics on your out-of-warranty units. Sterling's sales team will work closely with you to offer tailored solutions, resolving product issues and crafting the right approach for each customer.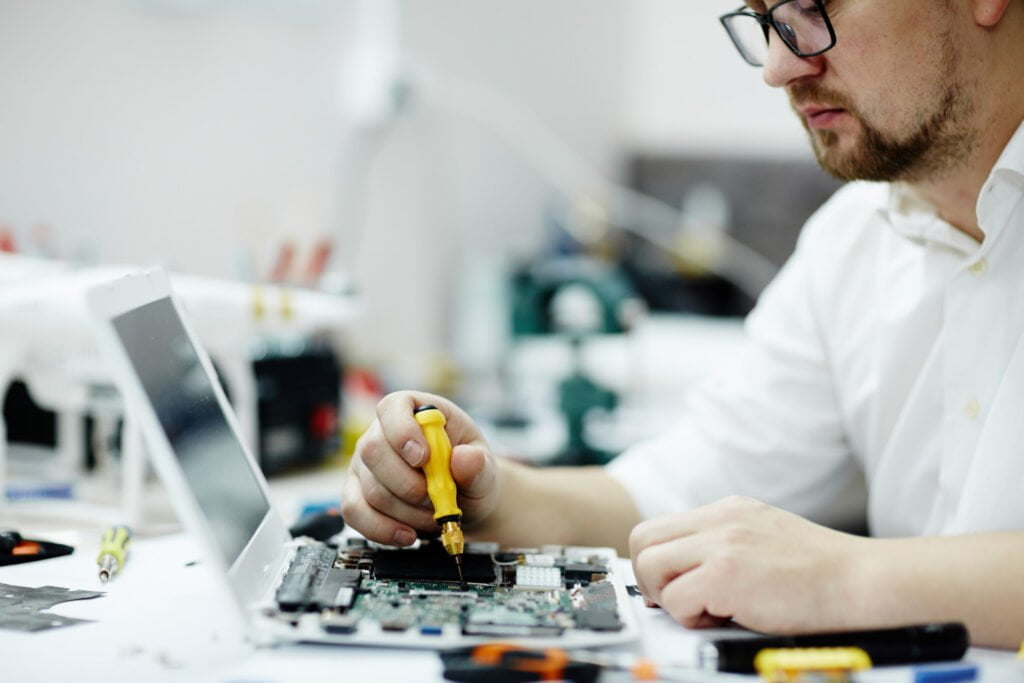 Maintain your devices proactively with our Preventative Maintenance services. Regular check-ups can help avoid downtime and keep your systems running at their best, giving your IT staff more time to focus on strategic initiatives.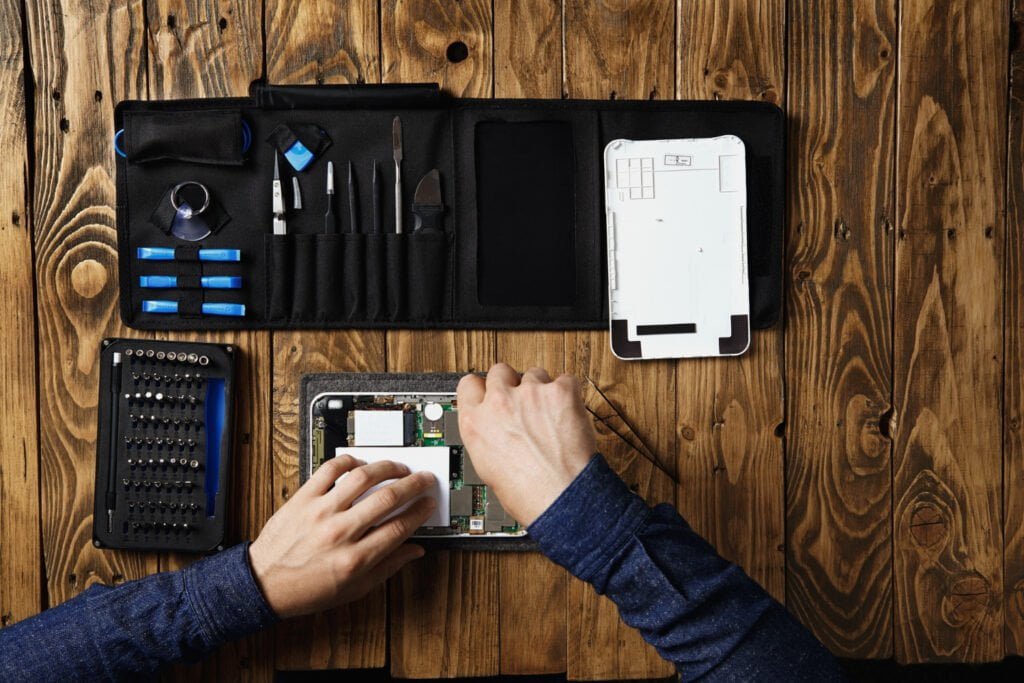 Unlock the full potential of your organization's asset management and device readiness with Sterling's personalized Asset Tagging/UID Labeling and Imaging Services. Experience a seamless transition as we expertly manage your technology property and prepare devices for immediate use. Embrace the power of effective asset control and let us help you elevate your business to new heights.
Simplify your asset tracking with customized barcoded tags and UID labels. Manage your technology property efficiently and keep essential information at your fingertips.
Avoid tying up your technical staff with device preparation. Let Sterling preload custom images onto your workstations and portable devices so they're ready for use as soon as they're unboxed.
Tailor your asset tags and UID labels to include essential information such as serial numbers, asset numbers, manufacturers, locations, and system names to meet your organization's unique requirements.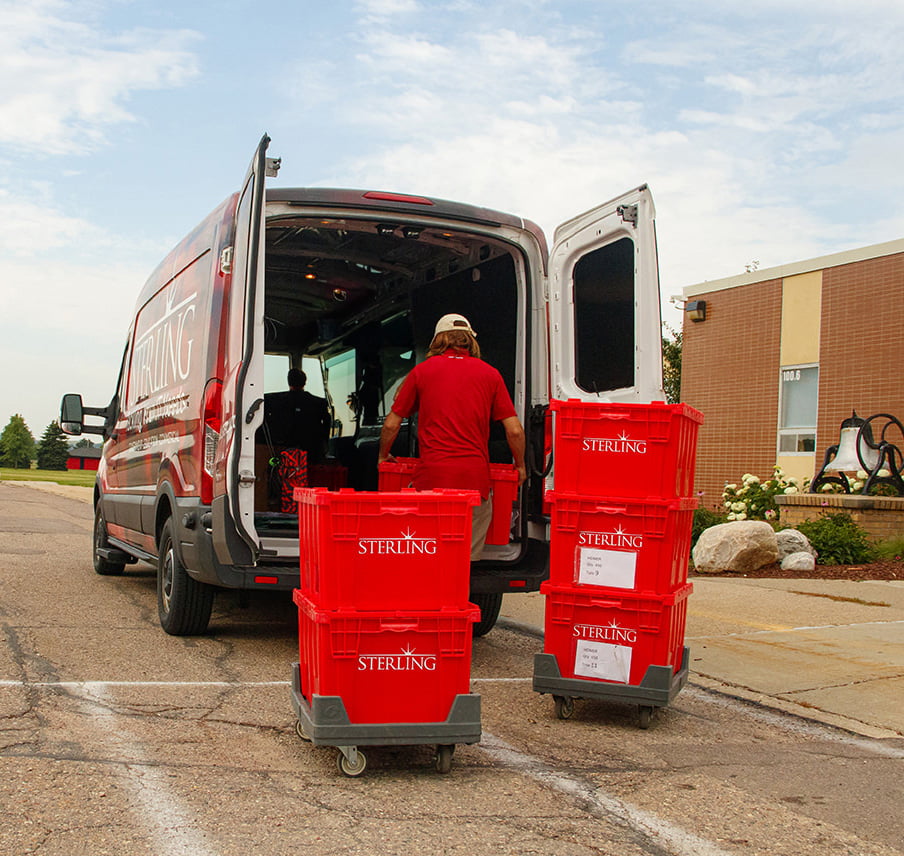 Streamlined Solutions for
Seamless Delivery
Experience the ease and convenience of Sterling's Order Consolidation and Delivery Services. We manage the entire process, from receiving to storing and shipping large orders, ensuring everything arrives in a single, complete delivery. Let us simplify your logistical challenges and enhance your organization's efficiency.
Say goodbye to the headache of tracking multiple shipments. We consolidate your order and deliver it to you in one neat package.
Our warehouse stores your items until the last piece arrives, eliminating the stress of finding space for various shipments.
Trust in our commitment to getting your order to you at the right time, keeping your projects on track and your organization running smoothly.
Sterling takes care of the complexities, allowing you to focus on what truly matters – your organization's success.
COMPREHENSIVE SOLUTIONS.
EXCEPTIONAL SERVICE.
Sterling delivers a wide array of CID Services designed to assist busy in-house IT departments. By streamlining processes, trimming costs, and enhancing productivity, we enable your team to focus on driving innovation and value for your organization.
IT Excellence Starts Here!
Let Sterling's Configuration, Integration, and Distribution services transform your organization's IT experience. Partner with us to optimize your IT processes, reduce costs, and improve productivity. Don't miss the opportunity to enhance your IT infrastructure with our tailored, comprehensive solutions.