At Sterling, we're more than an IT solutions provider—we're a team of passionate innovators and committed problem solvers. Our commitment to ethics, consistency, and transparency drives everything we do, shaping our approach and defining our success. This brief glimpse into who we are barely scratches the surface of our journey and our achievements. Want to delve deeper? Discover the full spectrum of the Sterling experience. Explore Our Story.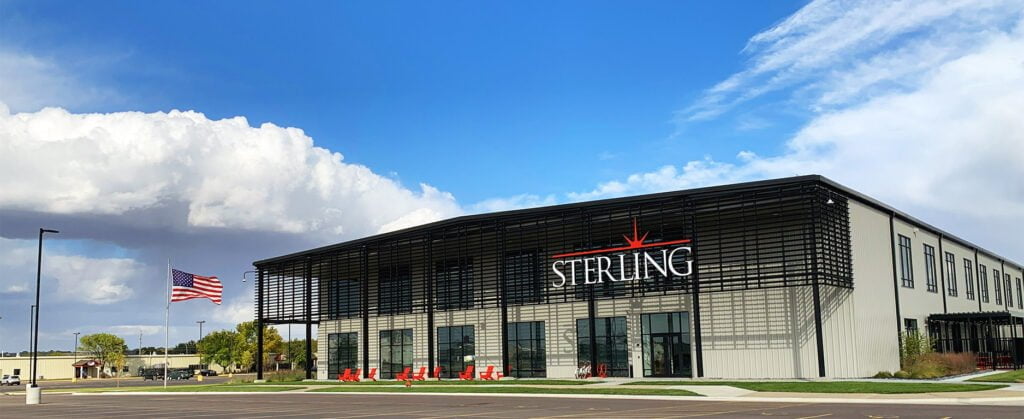 Your Transformational Partner
At Sterling, we view ourselves as more than just an IT solutions provider—we're your partner in digital transformation. Through our collaboration, we strive to redefine your IT capabilities, optimizing them for efficiency, reliability, and innovation. Our expert team works with you, harnessing the power of advanced technology to unlock your organization's full potential.

Discover the Sterling difference with our core capabilities, each designed to redefine your IT experience. From creating dynamic digital workspaces to ensuring robust security, from modernizing your infrastructure to enhancing connectivity, from leveraging the power of the cloud to providing comprehensive IT services, we've got you covered. Explore each pillar to see how Sterling's innovative solutions can transform your business. 
Explore Sterling's specialized IT solutions across diverse markets. Whether you're in the Federal, State, Local and Education (SLED), or Commercial sector, we're equipped to deliver customized, industry-specific IT services that drive efficiency and innovation. Choose your market to discover how Sterling can empower your organization.
With over two decades of experience in the Federal market, Sterling is a trusted partner for comprehensive IT solutions. Our mission-focused approach, coupled with our extensive buying power across multiple OEMs, enables us to deliver solutions that optimize budget utilization, enhance operational efficiencies, and reduce risks. Our expert team of solutions architects, many holding top-level security clearances, navigate the complexities of Federal IT, providing unmatched guidance and hands-on support.
Sterling is committed to supporting the vital work of state and local government agencies and educational institutions. We understand the unique challenges these entities face and offer tailored IT solutions to meet their evolving needs. Our team helps navigate budget constraints and complex demands, leveraging our buying power with multiple OEMs to deliver valuable IT products and services. We're here to assist in defining, deploying, and supporting solutions that optimize budget dollars, maximize operational efficiencies, and reduce the risks involved with procuring complex technology solutions.
At Sterling, we understand the diverse needs of commercial enterprises across various sectors, including healthcare, finance, retail, and more. We're here to supplement your IT department and drive business efficiency. Our customized solutions provide unmatched support and innovation. Whether it's enhancing patient care in healthcare through seamless integration of IT systems, improving transaction processing in finance, or driving digital transformation in retail for enhanced customer experience, Sterling is your partner in industry-specific IT innovation.
Keep up with the latest news and insights from Sterling. Stay connected, stay informed.
Ready to Transform Your IT Landscape?
Experience the Sterling difference today. Let us partner with you to drive your business forward with our comprehensive, customized IT solutions. Whether you're looking to enhance efficiency, improve security, or innovate your operations, Sterling is ready to help.