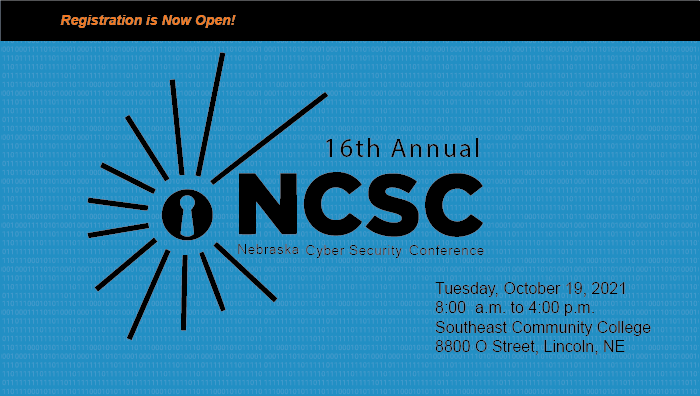 In today's world, we rely on technology and the Internet for a variety of transactions, communication and information – at home, in school and at the workplace. While we are familiar with the myriad of conveniences provided through Internet use, it is difficult to stay abreast of all the changes and the potential risks presented by the Internet. We are all "virtual neighbors" in cyberspace, and what we do, or don't do, can affect many others.
The Nebraska Cyber Security Conference will assist in raising our awareness of cyber security and help in protecting all of us in cyberspace. If we do our part individually, we can have a tremendous positive impact collectively on our state's cyber security.
This will be valuable time learning from skilled industry experts. The day will be filled with a variety of breakout sessions that will encompass different areas of information security and technology.