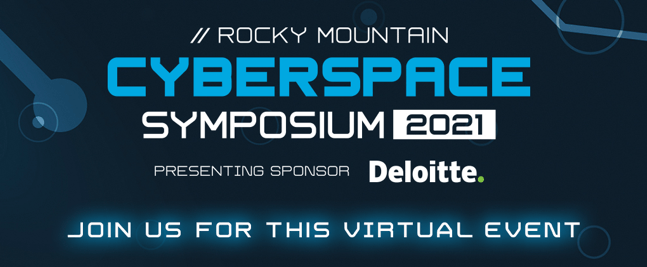 Join us virtually at the Rocky Mountain Cyberspace Symposium!
The Symposium provides a national forum for industry and government to work together to help solve the challenges of cybersecurity, community cyber readiness and national defense. This year's theme is "The Power of Convergence." The Rocky Mountain Chapter invites and challenges leaders and strategists from all areas of Military, Government, and Industry to discuss and debate our national progress in this area; and to discuss applicability to the newest Service, the United States Space Force.
The virtual Exhibit Hall is full of industry, academia and non-profit organizations that will give you the opportunity to learn about cutting edge cyber technologies and the chance to share your own ideas.