Secure Supply Chain Resource Center
A secure supply chain should be top priority for any organization when procuring IT hardware, software, and solutions. It's important to review the areas where your network is vulnerable. Knowing your reseller and supply chain will help safeguard your data, help prevent malicious attacks and unauthorized access. A secure supply chain enables your organization and technologies to be more cyber resilient, while ensuring recoverability from ransomware attacks. Whether your goal is to improve on existing security, move to the latest emerging security technologies, or simply to get a better understanding of secure supply chain, continue below for infographics, additional readings and to sign up for our Secure Supply Chain Thought Leadership Discussion.
Secure Supply Chain
Live Thought Leadership Discussion
Approximately 300 major cyber security incidents happened in 2019, a 78% increase from 2018. Statistics show a rise in all industries, but specifically government agencies. Sign up to receive a recording of part one: a deep dive into secure supply chain, CMMC, threat landscape, and a high-level approach on how to combat with industry experts from Dell Technologies, Cisco, and Sterling.
Additional Topics:
• The importance of a secure supply chain and certification models
• Navigating the rise in government supply chain risks
• Assessment of the threat landscape and avoiding the ripple effect
• Best practices to uphold security and mitigate risks while procuring
​​​​​​​• How to implement immediate changes for your organization
​​​​​​​• Know your reseller
The Thought Leadership Discussion took place on July 21, 2020. Click on Register for Recording for access to the video.
Meet the Industry Expert Panel
Brought to you courtesy of: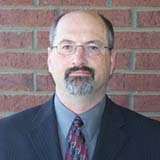 Jon Amis
Dell Technologies
Supply Chain
Assurance Director
Jon Amis is the Supply Chain Assurance Program Director for Dell Technologies, Inc. and has had the responsibility for the development of the Dell program since 2010.  He has served in various roles at Dell over the past 20 years within Manufacturing Engineering, Supply Chain and Logistics.  Jon currently represents Dell on several key public-private partnerships and industry forums that focus on the integrity, security, and assurance aspects supply chain risk management, to include the Supply Chain Risk Leadership Council (SCRLC), the Charter of Trust, the IT Sector Coordinating Council, and the Software and Supply Chain Assurance Forum (SSCA).  He was selected to co-chair one of five work streams for the DHS ICT SCRM (Department of Homeland Security Information and Communications Technologies Supply Chain Risk Management) Task Force.
Jon graduated from the United States Military Academy at West Point in 1990 with a Bachelor of Science degree in Systems Engineering and went on to serve as an Infantry Platoon Leader and Executive Officer with the 101st Airborne Division.  After leaving the Army, he earned a Master of Engineering degree with Highest Honors in Industrial Engineering at the University of Louisville.  Prior to joining Dell, he was an engineer for FedEx Ground.  Jon lives with his wife, Lori, and their two children just north of Nashville, Tennessee.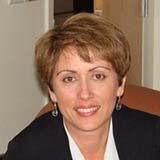 Cristina Johnson
Cisco
Regional Supply Chain
Operations Manager
Establish and drive best-in-class Sales and Operations Planning (S&OP) and Demand Planning processes leveraging analytics and collaboration cross-functionally with Sales, Marketing, Finance, Planning, Manufacturing, Sourcing, Logistics, and Customer Operations balancing operational excellence and innovations enablement.
• Establish key relationships across Americas Public Sector Sales team and appropriate operations team
• Drive best in class analytical framework
• Ensure standardization and scalability of data and analytics
• Enhanced teamwork and effective decision-making
• Demand planning & sales & operation planning (i.e. sales statistical forecasting, revenue planning, collaborative planning with key customers, consensus demand planning)
• Supply planning and scheduling (i.e., supply-demand balancing, critical component allocation, constrained revenue planning)
• Lean demand pull, Flexibility; cost-delivery-inventory "what-if" trade-offs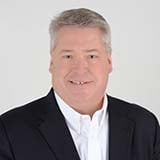 Jeff Moore
Sterling
Senior VP Business
Development and Contracts
Jeff Moore orchestrates strategic program and contract capture, efforts vital to the company's growth. Leveraging two decades of industry experience, Moore oversees high-level initiatives for the technology solutions provider, championing activities around a variety of Advanced and Emerging solutions (SmartXD, Identity Management, Big Data, and Data Governance).
Born in Wayne, NE, Moore's studies eventually took him to the University of Nebraska – Lincoln, where he got his first taste for business. In 2000, he started with Sterling as a sales rep and, soon after, helped capture the company's first large program (Air Force Weather). He was subsequently appointed the head of the Capture team, responsible for $70 billion in contractual ceiling (NC2, SEWP, CIO-CS).
Since then, Sterling has seen a record period of revitalization and growth, emerging as a prominent leader in the industry. Today, Moore continues spearheading strategic campaigns for supporting customers' data and its evolving usage (Cross Domain, IdAM, Big Data, Data Governance) as well as specializing in Secure Supply Chain. Additionally, he serves on a handful of industry advisory committees, including Dell and HPE, and affects positive change as a member of AFCEA.
Resources
Click the links below for additional information on the topic.