30 Years of IT-Solutions Experience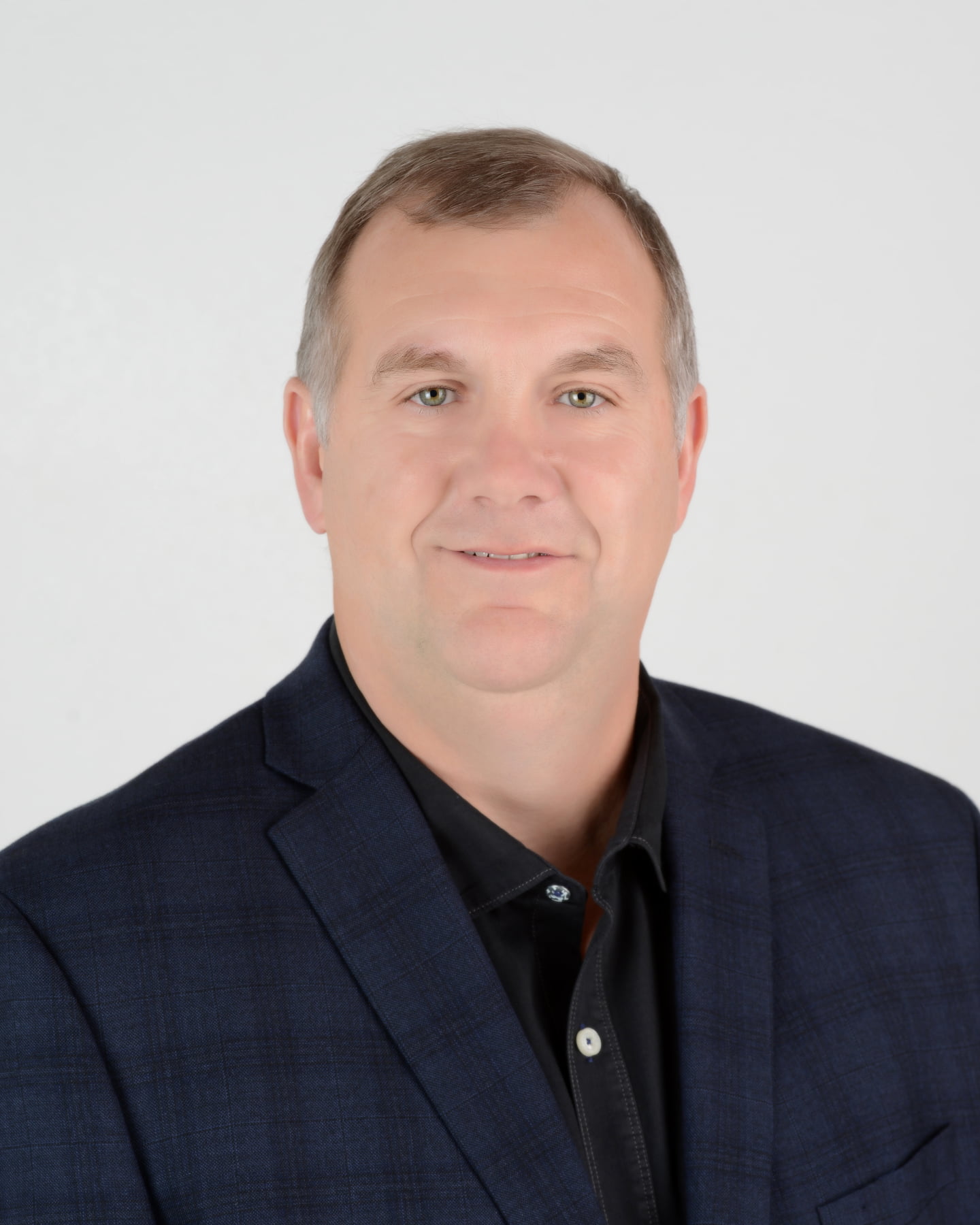 NORTH SIOUX CITY, SOUTH DAKOTA (July 27, 2021) — North Sioux City-based Sterling has promoted Tim McCabe to the newly created role of president. Brad Moore continues as Sterling Chief Executive Officer.
McCabe has deep industry experience: 30 years working for technology-solution providers serving government, education, and commercial clients. A native Iowan and graduate of Morningside College, McCabe began his career in 1991 as an inside sales representative at Gateway Computers in North Sioux City. (Sterling's headquarters now occupy a renovated building on the former Gateway campus.) McCabe progressed within Gateway, eventually becoming Area Vice President of Public Sector Sales. He remained with the globally known hardware company for 18 years.
McCabe joined Sterling in 2008. Prior to his current promotion, McCabe acted as Sterling's Senior Vice President of Sales, facilitating high-level strategy, target management, and day-to-day tactics. Says CEO Brad Moore: "Tim has seen the technology industry evolve and expand dramatically over the years. Under his guidance, his Sterling teams have continued to thrive, achieving numerous record sales for the organization." Sterling has also made it four times into the CRN 150 group, an elite ranking of the fastest-growing corporations in the IT industry and in the country. During McCabe's tenure, Sterling has averaged double digit growth each year since he joined the company.
Sterling is an industry leader in sales operations, technical certifications, and overall quality of the organization. As the tech company enters their 25th -anniversary year, and what McCabe and Moore call "Phase III" of Sterling history, the workforce is growing, further U.S. locations are probable, and forecasts point toward increased success.
About Sterling | (www.sterling.com)
For 25 years, Sterling Computers has been helping to address customers' most complex IT requirements.
An award-winning value-added technology reseller plus (VAR+), Sterling offers a simplified IT experience and a single point of contact for the federal government, the public sector, and commercial businesses. Headquartered in North Sioux City, South Dakota, with seven satellite offices elsewhere, Sterling leverages elite teams across its organization and its superior partnerships to assess, design, implement, and manage long-term scalable IT solutions. With Client to Cloud™ solutions, Sterling delivers a unique value that exceeds customer expectations. 
Sterling contact | Patricia Bornhofen, Corporate Communications, Marketing
605-242-1206 | patricia.bornhofen@sterling.com